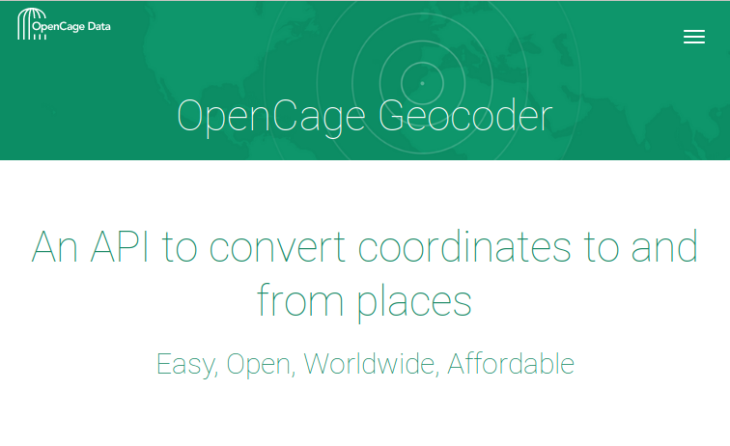 OpenCage Data join as a corporate member
We are delighted to share with you the news that OpenCage Data have joined us as a corporate member. The team at OpenCage Data are long term supporters of OpenStreetMap with a history that links them back to the very early days of OpenStreetMap in 2006. We asked Ed Freyfogle to share some words about what they do.
OpenCage Data Ltd provides an API service for worldwide forward and reverse geocoding. The underlying data is all open, OpenStreetMap is one of the primary data sources. Customers range from one-man consultancies through to major multinationals.

The key advantage of OpenCage's service is the combination of the straightforward and flexible terms and generous pricing that open data allows, and enterprise level reliability.

OpenCage is also a corporate member of the OpenStreetMap Foundation and regularly publishes interviews on their blog with OpenStreetMap communities around the world. In addition they also organise the London #geomob event, a regular meetup for location based service developers. Many of the featured projects use OpenStreetMap. It is a great chance to put your finger on the pulse of geo-innovation in the UK in an informal and friendly atmosphere. Please come along to the next #geomob.
Once again, a big thank you from OSM UK and welcome aboard. We're looking forward to growing our corporate membership and our support of OpenStreetMap in the United Kingdom. If your company is interested in becoming a member we'd love to hear from you. Please contact board@osmuk.org.