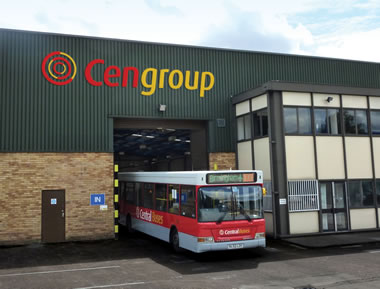 Welcoming CEN Group as our first corporate member
As OpenStreetMap United Kingdom continues to grow, February marked the beginning of our corporate membership. We are delighted to welcome CEN Group as our founding corporate member. We asked Steve Cross – Technology Director – to provide a few works introducing CEN Group.
CEN Group is a leading provider of systems into the transport and logistics market place.

Our solutions include vehicle CCTV, advanced telematics, and systems for track and trace.  Safety and security, of both people and assets, is the focus of all our solutions.

Our customers include British Airways, The Post Office, Reading Buses, Birmingham Airport,  Parks of Hamilton,  Volvo and 911 Recovery.

We see OpenStreetMap as being fundamental to the growth of solutions such as ours.

www.centrad.co.uk     14A Tamebridge Industrial Estate,  Birmingham, B42 2TX,   0121 696 4784
Once again, a big thank you from OSM UK and welcome aboard. We're looking forward to growing our corporate membership – keep an eye out as we have more members to announce shortly. If your company is interested in becoming a member we'd love to hear from you. Please contact board@osmuk.org.