Corporate membership is a great way to show your support of the OpenStreetMap project and our work as a non-profit community interest company. The annual fee is £50 for SMEs and other non-profits, whilst for organisations with annual turnovers >£5m the annual fee is £500. Membership includes the following benefits:
Listing on our website with space for your organisation profile.
Global coverage: OSMUK CIC Ltd is the local chapter of the OpenStreetMap Foundation, responsible for supporting the project globally.
If you consume OSM data then you are contributing to the improvement of the quality and coverage of our data and consequently improving the reputation of your service.
OSMUK logo display on your organisation promotional material.
Increase your social responsibility profile.
Regular updates about developments and the work of our community.
Participate in shaping our direction.
Fast track access to advice on skills improvement and data entry/consumption.
Being a member is not expensive and there are lots of opportunities to increase your knowledge, share experiences and get involved.
We would love for you to join our existing members in showing your support for OpenStreetMap in the United Kingdom. To get started please click one of the two links below:
---
Our corporate members
OpenStreetMap UK is delighted to have the support of the following corporate members. With their support we are working to meet our aims of supporting and growing OpenStreetMap in the UK.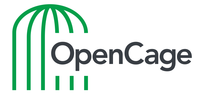 OpenCage GmbH provides an API service for worldwide forward and reverse geocoding. The underlying data is all open, OpenStreetMap is one of the primary data sources. Customers range from one-man consultancies through to major multinationals.

The key advantage of OpenCage's service is the combination of the straightforward and flexible terms and generous pricing that open data allows, and enterprise level reliability.

OpenCage is also a corporate member of the OpenStreetMap Foundation and regularly publishes interviews on their blog with OpenStreetMap communities around the world. In addition they also organise the London #geomob event, a regular meetup for location based service developers. Many of the featured projects use OpenStreetMap. It is a great chance to put your finger on the pulse of geo-innovation in the UK in an informal and friendly atmosphere. Please come along to the next #geomob.

Ed Freyfogle, Founder
---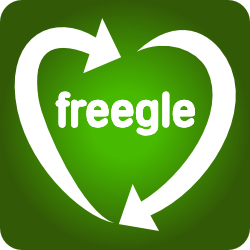 Freegle (www.ilovefreegle.org) is like online dating for stuff. We hook up people who have things they don't need with people who need things they don't have. It's free to join, free to use, and everything on it is free.

We have more than 3 million members across the UK, and we're run by hundreds of lovely volunteers who give their time and skills for free. Like OpenStreetMap, we are free to use but not free to run, and we are happy to support this wonderful project in our own small way.

Don't throw it away, give it away!
---

GetAgent is a free resource portal for UK homesellers. We aim to help homeowners make confident, informed decisions, with the support of our objective, data-driven insights. Our services include the UK's leading estate agent comparison tool; online property valuation; and real time property market tracking.

We use OpenStreetMap to show home sellers information about estate agents in their local area, helping them pick the right firm for their sale. We also produce a wide range of articles and guides covering everything homeowners need to know about selling, moving, and settling into a new home.
---

AVUXI LTD provides Location Context products for Travel, Real Estate & Retail.

AVUXI products are branded as TopPlace™ and include Location Scores, Areas of Interest, top Points of Interest and maps. TopPlace™ has worldwide coverage and uncovers the top rated locations anywhere on Earth. Most of the data comes from open data sources, with OpenStreetMap being one of the primary sources. Customers range from local startups through to major multinational brands.

TopPlace™ offers great value by allowing to use affordable, ready made, customizable Location Context products for each market segment. Being a SaaS service, our customers have no need to wrangle with varied data sources and updates, as it is all done by our platform. TopPlace™ products can be integrated very quickly, usually in less than 1 day, and with minimal development resources.

Alexis Batlle, Founder
---

Diagonal works with data to help you understand and shape the urban environment.

We are a data science consultancy, powered by our software. Our technology is built to understand city systems. We specialise in understanding very large data and very sensitive data. Our tools allow us to tackle problems and scales others can't.

We make it possible to explore the intersection of city systems in a reproducible, transparent analysis process. We enable clients to use sensitive personal data responsibly.

We build with a legal commitment to openness and responsible governance.
---

thinkWhere has been involved with OpenStreetMap on a number of fronts. We developed the Humanitarian OpenStreetMap Team's Tasking Manager v3 in partnership with HOT (pdf). We hold OpenStreetMap within our infrastructure and use it as background mapping which is served out to many of our customers.

Our expertise includes QGIS, PostGIS, QField, GeoServer, MapProxy, and advanced in-house open source GIS developer skills. Our customer sectors are typically Government, Humanitarian, Land & Property, Capital Projects and Data Publishers. As an example in 2019 we developed a new online service in partnership with Falkirk Council which signposts essential services such as food banks, digital access and advice for residents.

We are looking to get involved in similar types of consultancy type projects to develop solutions that make use of or improve the content of OpenStreetMap data. We also host community Missing Maps events in our local area of Stirling, Scotland to help capture OpenStreetMap data in priority areas.
---

As Europe's largest conservation charity, National Trust looks after nature, beauty and history for the nation to enjoy. Thanks to millions of members, volunteers and staff National Trust is able to care for many miles of coastline, woodlands, countryside and hundreds of historic buildings, gardens and precious collections.

In 2019 the National Trust attended our AGM and shared work they were doing to help add paths to OpenStreetMap.
We'd also like to thank previous corporate members CEN Group, Zoku and Transport API for their support.
A big thank you to all our corporate members. If you would also like to support OpenStreemMap UK please e-mail board@osmuk.org, and we can get the registration sorted.