Welcome to OpenStreetMap UK
OpenStreetMap UK (OSMUK) is a community and non-profit organisation passionate about OpenStreetMap. We represent all mappers in the United Kingdom, including Northern Ireland, the Isle of Man and Channel Islands as well as the interests of the map itself. We hope to share this with you and to help you to become part of the OpenStreetMap family.
So what is OpenStreetMap?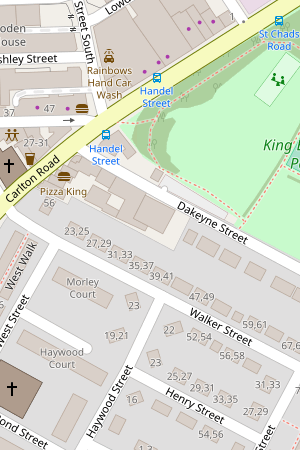 OpenStreetMap (OSM) is a collaborative project where individuals and organisations contribute to a free and editable map of the world. It is rich in local knowledge and includes an incredible level of detail that continues to grow every day. Although it is possible to use OpenStreetMap just as a map, it becomes really useful when treated as a database.
Supported by everyone, used by everyone
What if a map could be built with the collective knowledge of thousands of individuals and organisations? With OpenStreetMap it can. We pride ourselves in the richness of the data collected by thousands of partners all experienced in their own fields. From individuals who add local knowledge to the map in their home-town, to organisations from across the public and private sector who add information collected from their day to day activities, OpenStreetMap includes the full range of contributors. These same organisations, and many more, also benefit from using the map and the underlying data. From apps to movies, OpenStreetMap is being used everywhere.
Free from restrictions, free from advertising
Most maps you think of as free actually have legal or technical restrictions on their use, holding back people and organisations from using them in creative, productive, or unexpected ways. They are often also supported by advertising. OpenStreetMap is different – we believe that you should be able to copy, distribute, transmit, and adapt our data with minimal fuss. With thousands of partners all helping to keep the map up to date, OpenStreetMap need not advertise. What is shown on the map reflects what is on the ground and we will never give greater precedence to paid advertisers.
The UK chapter
As a not for profit community interest company, OpenStreetMap United Kingdom C.I.C undertakes activities which benefit the community in our region (the United Kingdom, including Northern Ireland, the Isle of Man and Channel Islands). We became a Local Chapter of the OpenStreetMap Foundation (OSMF) in 2017. The agreement is an indication of the OSMF's confidence in us. It enables us to take a seat on the OSMF Advisory Board, a group with representatives from large businesses and other Local Chapters. As a community we have formally endorsed the OSMF's diversity statement—we welcome and encourage participation by everyone.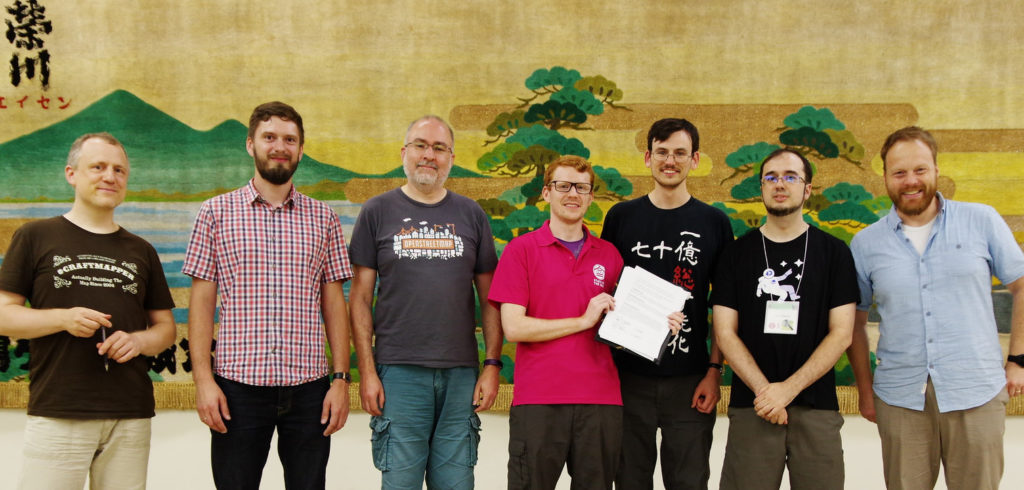 Photo CC-BY-SA 剛広 渡邉 – L to R: Frederik and Ilya (OSMF), Jon, Rob and Gregory (OSMUK), Paul and Martijn (OSMF).
Our aims
We are delighted to be able to support our community and we will strive to be a leading player within the OpenStreetMap project.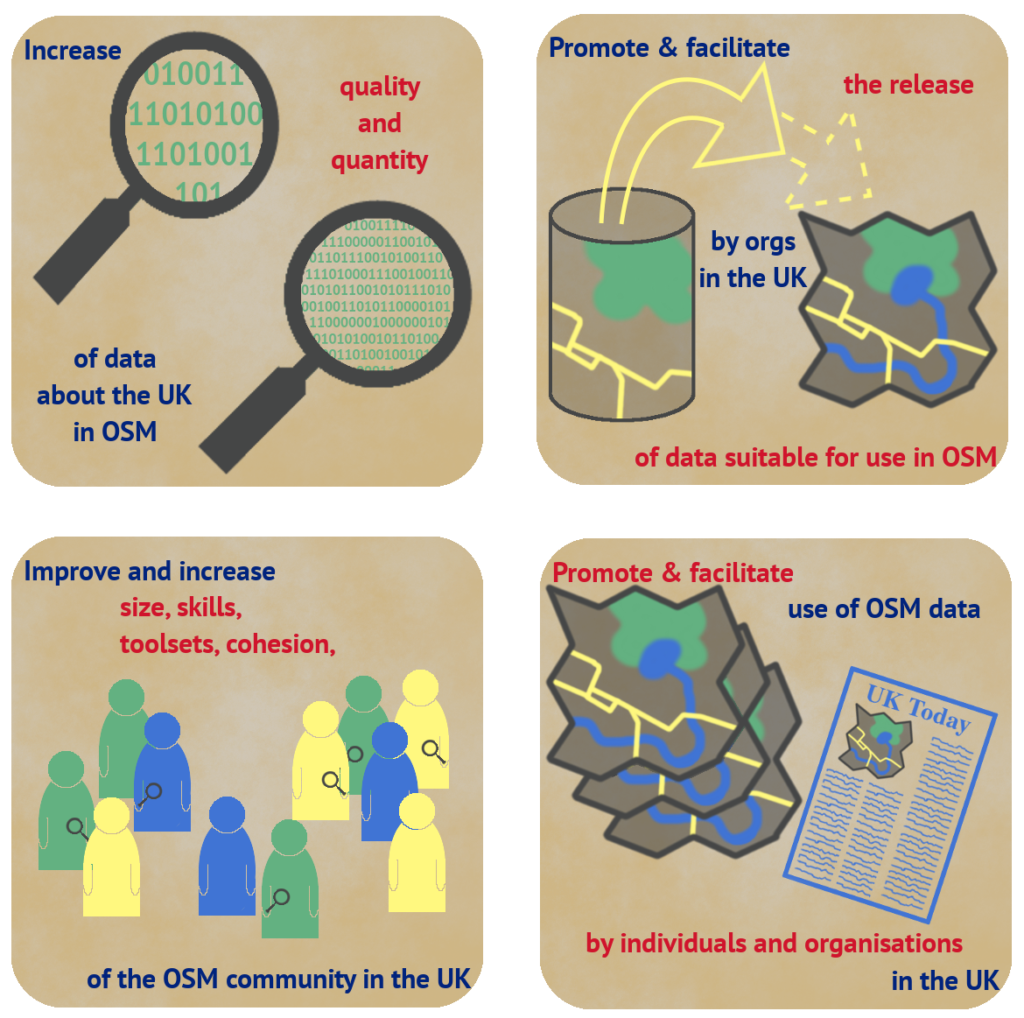 Support us
We hope you find the work we do and the services we provide useful. If you do then please support us. Individuals can join OpenStreetMap UK as a member, whilst organisations can show their support via our corporate membership scheme.
Meeting our aims requires time as well as money. Those who are willing to join our group of volunteers should reach out to us via email or on Loomio.