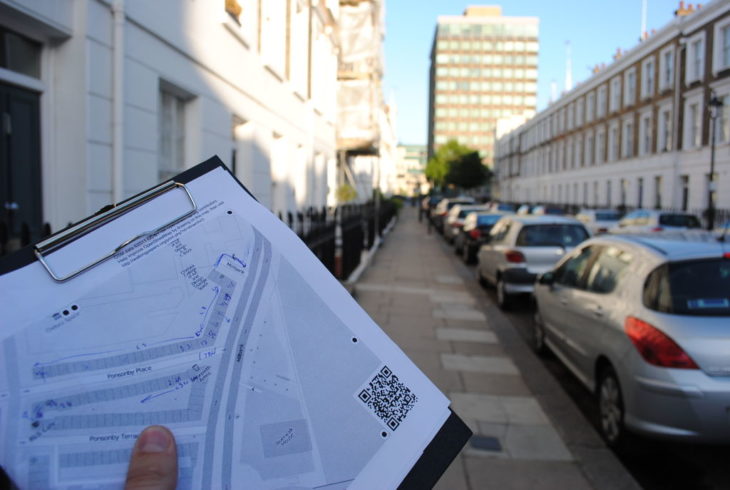 When it comes to editing the map, the options are endless. Many wish to focus on their own priorities but for those who like to work together we others we help by organising some group mapping activities.
Join a local group
OpenStreetMap is as much a community as it is a map project. You can click on the map below (or view it fullscreen) to pull up details related to each of the local communities, including the online channels in which they communicate. Some of the groups also run events which you can view at osmcal.org.
Additional details about the local communities and upcoming events can be found on the OpenStreetMap wiki page for the United Kingdom.
Finding other mappers
If there are no existing groups in your local area, you might wish to contact other users who are active within your area. Whilst we can tell you who lives locally, it is possible to see who has edited OpenStreetMap recently in any area. For example, Who's around me shows the centre point of each users editing activity during the last 6 months, whilst if you click 'run' on this query you'll be presented with editor activity since 2020 (in both cases you need to zoom to the area of interest).
You can contact other OpenStreetMap editors via the OpenStreetMap website—add their username to this address: openstreetmap.org/message/new/username (note: this is case sensitive so do not change capital letters to lowercase if present in a username).
Quarterly projects
Every three months OpenStreetMap UK picks a new mapping project as something we can all rally around. There is often a specific activity to work on, but you are equally free to take part in whatever form you see fit. Working together we make rapid improvements to our chosen focus area and learn a lot as we go.
Read an interview by OpenCage or see our list of quarterly projects for inspiration for your group. Some of the projects live on way beyond their allotted quarter of a year. These are turned into permanent projects or revisited for a later quarterly project.
Have ideas for future quarterly projects? Great—please share them in our Loomio group.
Top image: CC-BY-SA Alexander Kachkaev