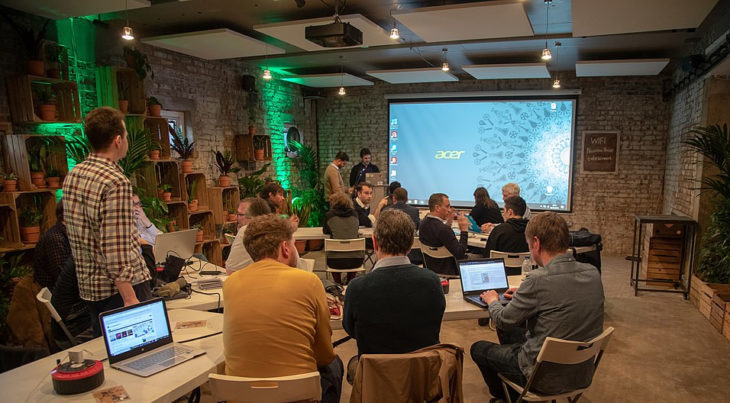 OSMUK Annual Gathering 2019
It's AGM time again and this time we will be in the London. The 2019 OSMUK Annual Gathering will be held on Saturday 29 June at Newspeak House in Bethnal Green.
People will be arriving from near and far, so we've arranged kick-off for after lunch. It is very close to Brick Lane so there are ample opportunities for beer, curry, and bagels but not necessarily all three at once. Keep an eye on the @osmuk Twitter account and #osmuk hashtag for informal gatherings. The Directors may be busy setting up the room which is on the ground floor on the other side of the cafe.
The official AGM will be at 1pm and shouldn't last more than 30 minutes. We are arranging some speakers for talks and discussions immediately afterwards. Come along to meet fellow mappers from around the country.
Register to attend – it's free!
From 3pm onwards we will be joined by the London Wikidata Meetup. The plan is to get people interested in Wikidata to meet people from the OSM community and talk about possible areas of collaboration.
There will no doubt be a trip to the pub and maybe curry afterwards.
To be guaranteed entry to the AGM (first 15 to 30 minutes) you must be a member. After that anyone can attend for the rest of the OSM UK gathering and for the OSMUK+Wikidata gathering starting at 3pm.
— Image: CC-BY-SA Jwslubbock