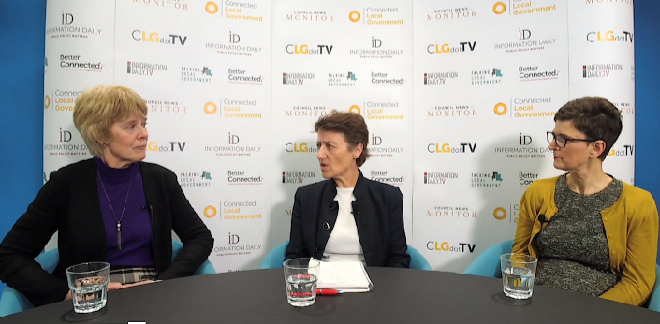 St Albans Unlocked: Hearing OpenStreetMap through Soundscape
There are many people that live with sight loss for which taking a trip to shops or visiting a nearby tourist attraction can be stressful and often has to be a pre-planned activity. What if we could help turn these experiences into an independent discovery?
Guide Dogs partnered with Microsoft on the release of an iOS app, Soundscape. This app uses 3D audio clues to enrich ambient awareness and provides a new way to relate to your city. The experience relies on crowd-sourced information available on OpenStreetMap – however, in places without a strong local OpenStreetMap community, this data can be out-of-date or doesn't give the detail you would like.
"You can use the app wherever there is a presence of OpenStreetMap. … The app is drawing on information that is in OpenStreetMap"
— Linda Chandler
St Albans Unlocked is a community-led project that aims to localise the Soundscape by organising mapathons and training local volunteers to curate data in OpenStreetMap. Linda Chandler and Amanda Derrick spoke to Vicky Sargent at CLGdotTV about their experience to date.
Find out about St Albans Unlocked on CLGdotTV
You can also read more about Soundscape and get involved with OpenStreetMap. After all, as Linda notes, "it's quite addictive, and quite a pride in terms of the streets that you walk along, you want them to be accurate".
OpenStreetMap UK was able to support St Albans Unlocked by providing a masterclass in how to edit the map. If you're just starting your journey with OpenStreetMap, or require support to take it to the next level, then see how we can help.