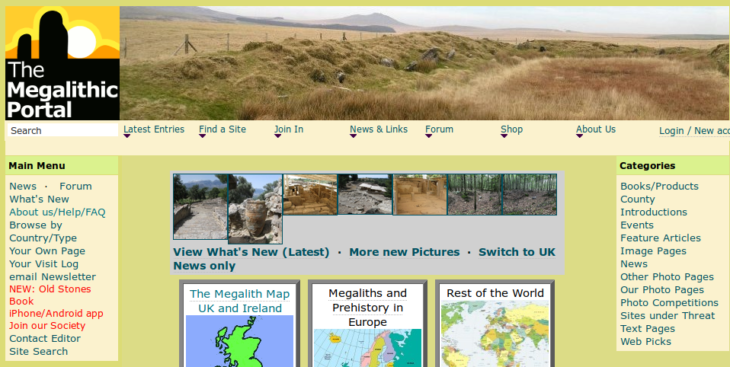 Megalithic Portal: Transitioning to OpenStreetMap
The Megalithic Portal is an international site with extensive data and over 150,000 images of ancient sites from all over the world. The site is much more than a map-based search tool for data. It is a rich and thriving community for all those interested in ancient sites.
Created and run on a voluntary basis by Andy Burnham, the project is funded as a non-profit making independent society with a membership and a committee. There are 20,000 members and there have been 46m visits to the site since 2001. Over the years, this project has become a major team effort with input from thousands of photographers, archaeologists, locals and visitors.
"OSM works so well it's like a 'given' – we use OSM maps from all over the world and the mapping is now really reliable that there's no need to be beholden to Google for use of their data, and I wouldn't want to go back to having to rely on them. I'm a strong open source advocate so OSM goes along with that ethos."
— Andy Burnham
Although The Megalithic Portal has been running since 2001, the database it was originally based on goes back to about 1997, when Andy started to create his first web listing, The Prehistoric Web Index. A spin off from this was the original Megalith Map, with was co-developed with MS Access expert Alastair McIvor.
"We have since moved on to Open Source technologies, with the database converted to MySQL with a PHP front end based on an existing Open Source content management system" Andy explains.

The Megalithic Portal came to OpenStreetMap due to disillusionment with the commercial providers – in particular Yahoo maps, which shut down at relatively short notice causing a good deal of hassle. With Google maps it's a question of once bitten twice shy after the experience with Yahoo – "I can see Google are slipping in more and more advertising where they can get away with it, plus we have no control of when they update (and discontinue) their API".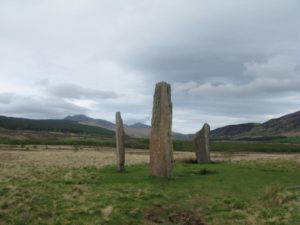 Deciding to use OpenStreetMap was really linked to use of the OpenLayers and (more recently) Leaflet mapping engines, both of which Andy has found to be a lot better than Google maps, not least in being able to access OpenStreetMap data.
"Leaflet is an excellent way into using OpenStreetMap data so I'd really encourage people to try this rather than just use Google maps. We are still on a pretty old version of OpenLayers, I found this pretty tricky to update and 'over-heavy' with features so we switched to Leaflet for our newer maps".
Andy doesn't think anyone really bothers switching from the OpenStreetMap default on Megalithic's maps to the Google Maps option – there's no need to. However Megalithic continues to rely on Google and Bing maps for satellite views.
"Clearly the satellite and aerial views aren't going to be replicated by open source any time soon but it would be good for the OpenStreetCam project to get some more traction as there are huge possibilities with that".
Andy recommends their newer maps which are the country by country ones with clustering and 'pop up' ancient site photo thumbnails or the simpler 'zoomable' map.
More information:
What's new at The Megalithic Portal