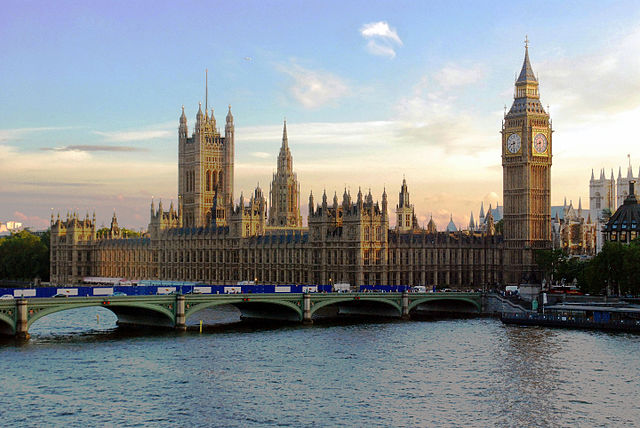 Our asks of the Geospatial Commission
Introduction
OpenStreetMap United Kingdom Community Interest Company (C.I.C), supports the members and users of the OpenStreetMap project who either reside in the UK, or who undertake activities associated with UK geospatial information. We are also a formal chapter of the OpenStreetMap Foundation, a company registered in England and Wales which supports the global OpenStreetMap project.
OpenStreetMap was started in 2004 with the basic belief that communities should be able to gather geospatial data that is relevant to them, and that any data collected should be free to use. From that gigantic concept, a world-wide open geospatial ecosystem has developed, assisting in the explosion of location-based applications on which all areas of business, government and social life now rely.
Thousands of volunteer citizen mappers have travelled hundreds of thousands of kilometres gathering data to produce a completely open, free-to-use, editable map of the UK. The underlying data can be freely accessed in order to produce maps of any style, or to undertake data analytics. This data, which was gathered with zero budget (relying purely on the enthusiasm of OpenStreetMap's members), is now of sufficient standard for global corporations to build businesses and applications upon. This makes OpenStreetMap a prominent stakeholder in the UK geospatial community and the largest that is committed to open data.
Supporting the Geospatial Commission
OpenStreetMap United Kingdom C.I.C would like to offer our experience, expertise and insight to maximise the success of the work of the Commission by providing a useful additional perspective to discussions in creating a stronger geospatial data infrastructure for the UK.
We firmly believe that unlocking "up to £11 billion of extra value for the economy every year" requires a bold approach from government. This includes: innovative systems-thinking suited to an age in which data is abundant; and treating data as infrastructure, understanding that there is vastly more value in the applications than in the data itself.
A deep partnership between the professional resource deployed by government agencies and the open data geospatial community will greatly accelerate the development of a vibrant geospatial community in the UK, and more importantly a high growth profitable commercial ecosystem.
We have a number of broad strategic policy asks:
A Commission with a balanced mix of stakeholders from inside and outside government and across nations of the UK, including business and civil society.
The widest interpretation of Terms of Reference for opening all geospatial data for the whole of the UK and how to achieve this sustainably.
Specifically we will advocate the Commission to investigate:

an open national address database
releasing aerial and satellite imagery as open data
ensuring that any geospatial data submitted in the planning system is made open

Commitment to consultation, openness and transparency in the operations of the Commission, with regular publication of evidence submitted, decisions and allocation of funds.
Ensuring the release of current data is implemented in the context of Government's Digital Built Britain initiative aims for Level 3 BIM (Building Information Model) with its increased emphasis on the incorporation of multi dimensional, time-based and linked data for the planning, construction and management of our built environment.
Ensuring that national security and national critical infrastructure considerations are not used excessively or unilaterally to redact data releases.
The previous limited opening of Ordnance Survey data has been enormously beneficial in our work, so naturally we heartily welcome the further opening of UK government data envisaged in the creation of a Geospatial Commission. We look forward to the work of the Commission and are excited about the next stage in our evolution and that of the UK geospatial industry.
Photo: CC-BY-SA Chris Fleming